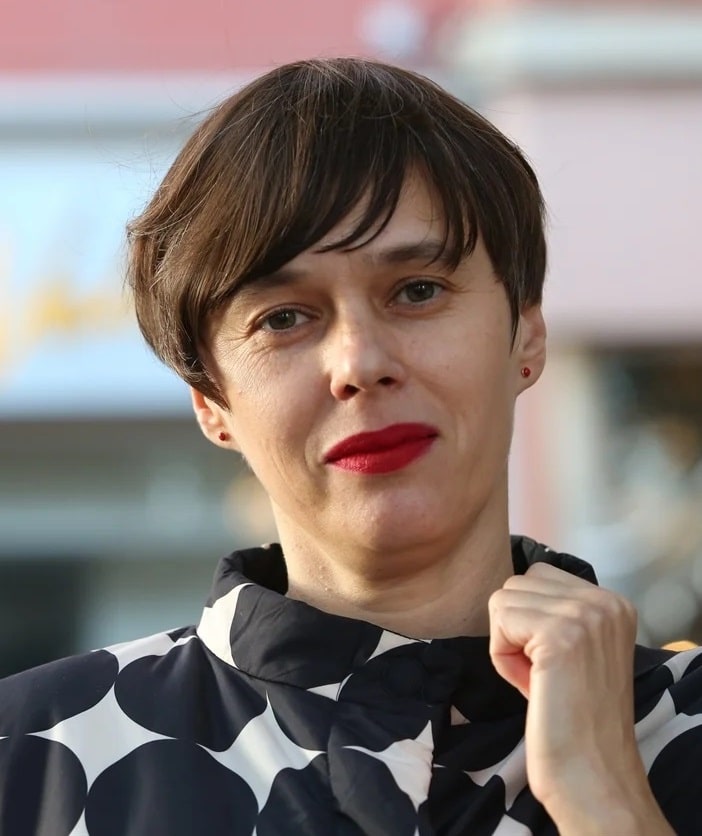 Tanja Miličić was born on 14 December 1974 in Pula, where she attended elementary school and the Pula Gymnasium. In 1993, she moved to Great Britain, where she graduated in film, video and photography in 1998 from Lambeth College, London, and in 2002 she graduated cum laude in photography, film and imaging from Napier University in Edinburgh. During her studies, she volunteered and worked for a number of NGOs, gaining valuable life and organization experience.
As a student she worked on many short fiction and documentary films, and her graduation film Patchwork (2003) was screened at numerous European festivals, and won awards for best director, best debut, and the Oktavijan award for best documentary film at Days of Croatian Film.
In 2003, she returned to Pula and for several years worked at Pula Film Festival and Book Fair(y) in Istria, where she held various roles. Since 2007, she has been employed at the Public Institution Pula Film Festival as producer. From 2008 to 2021 she served as manager of Valli Cinema. From 2014 to 2017 she was a member of the three-member Artistic Committee of Pula Film Festival, and since 2021 she has been a producer for all programmes of the Public Institution Pula Film Festival.
She acted as jury member on behalf of international organisations CICAE (International Confederation of Arthouse Cinemas), Europa Cinemas, and ECFA (European Children's Film Association) at festivals in Venice, Berlin, Sarajevo, Vilnius, Kristiansand, etc. In 2009, she completed the training for art cinema management organised by the International Confederation of Art Cinemas at Venice International Film Festival. From February 2014 to November 2016, she acted as board member of European Children's Film
Association. She was a participant and speaker at numerous conferences and workshops at festivals across Europe. For a number of years, she was a member of the Cultural Council for Film, Performing and Dramatic Arts of the City of Pula, as well as the Cultural Council for Music, Performing and Film Arts of the County of Istria, and has also worked on drafting the cultural strategies for both the City of Pula and the County of Istria.