WORDS BEHIND IMAGES: REPRODUCTION OF STORYBOARDS OF CROATIAN FILM CLASSICS FROM THE COLLECTION OF CROATIAN STATE ARCHIVES: RONDO BY ZVONIMIR BERKOVIĆ, 1966
July 17, 11 a.m., Valli Cinema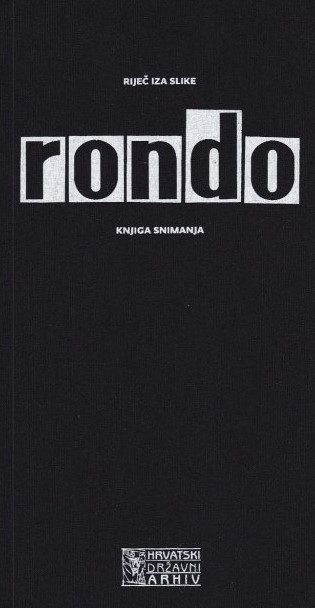 Presented by: Mladen Burić, Hrvoje Hribar
From the start of its work, the Croatian Cinematheque of the Croatian State Archives has been collecting films and other materials related to the production, presentation, and promotion of film that are not necessarily film records. Following the first two editions of the series Words Behing Images: Reproduction of Storyboards of Croatian Film Classics from the Collection of Croatian State Arhives, which presented One Song a Day Takes Mischief Away by Krešo Golik from 1970, and Handcuffs by Krsto Papić from 1969, we go back a few more years, to 1966 and the film Rondo by Zvonimir Berković. Unlike the directorial storyboards from the first two editions, this storyboard by director of photography Tomislav Pinter offers more atmosphere of the visual style the film was trying to achieve. Rondo by Zvonimir Berković won the Silver Arena for Film and Milena Dravić won the Silver Arena for Best Actress at Pula Film Festival. It also won the Golden Arena for Best Screenplay (Zvonimir Berković) and Best Actor (Relja Bašić), and cinematographer Tomislav Pinter was awarded the Golden Arena for Best Cinematography. Other than the original storyboard, which documents the creative process, the book also includes inspired texts about the film Rondo, its importance and public perception, as well as Zvonimir Berković and other authors, penned by Hrvoje Hribar, Slaven Zečević and Nina Kolar.
CATALOGUE OF DIGITALLY RESTORED FILMS 2008 - 2020.
July 17, 11 a.m., Valli Cinema
Publisher: Croatian Cinematheque, Zagreb, 2022
Editors: Mladen Burić, Dinko Majcen
The catalogue summarizes the work of Croatian Cinematheque on restored films and represents a unique place that collects all necessary information on films, now permanently preserved by digital restoration. Today, after more than two decades of digital restoration, the Croatian Cinematheque has 291 films that underwent the demanding process of digitalization and that are ready now for a new life.
1818 July, 11.10 a.m., Valli Cinema
In cooperation with Istria Film Commission, Pula Film Festival presents Time Machine 6, dedicated to film shoots in Istria. The texts follow the films that were filmed in Istria from the 1940s onwards in chronological order and newspaper articles that were published once a month in the daily Glas Istre from 20 May, 2020 to 11 May 2022. As an edition dealing with important, but neglected themes which relate to film art, Time Machine 6 brings together original texts to offer the public concerned complete insight into this important branch of production that is not researched enough in our area.