Submissions Open for Work in Progress Programme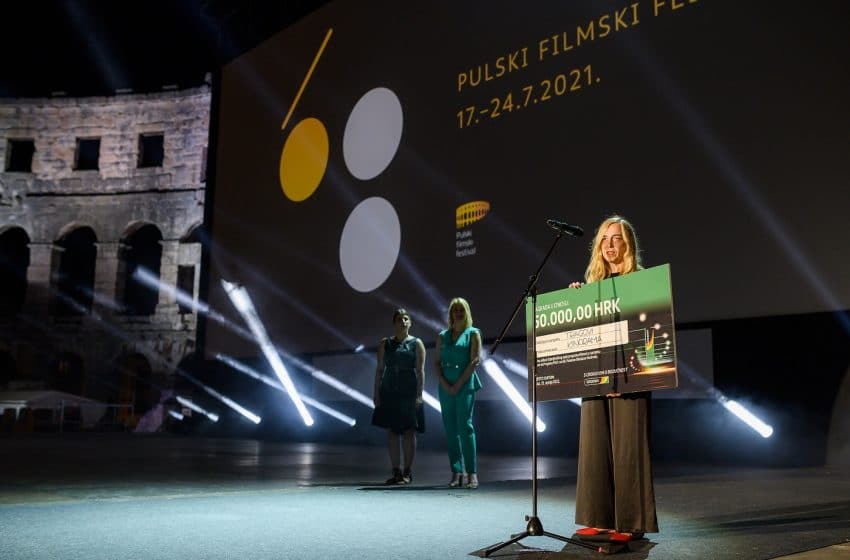 Pula Film Festival invites film industry representatives to submit their current projects in postproduction for the Work in Progress as part of the Industry Programme of the 69th edition of the Festival. Submissions are open for all projects in the categories of Croatian Film and Croatian Minority Co-Productions in the International Programme.
The director, producer, or coproducer presents the project, in English, to delegations of international film festivals, sales agents and distributers. Representatives will have 12 minutes to present their projects, in which they are invited, but not obliged, to show one or more clips (up to 5 minutes in total). The Work in Progress Programme is a competition programme. The best project will be selected by an international jury made up of film production and marketing experts; and the same jury will also present valuable awards.
Last year, the three-member jury, composed of Vanja Kaluđeričić, director of International Film Festival Rotterdam (IFFR), Simon Perry, producer, and Xavier Henry-Rashid, founder of Film Republic, presented the awards in the total amount of HRK 150,000 to the projects: The Glory of Emptiness, directed by Jasmin Duraković, Traces, directed by Dubravka Turić, and M, directed by Vardan Tozija.
The Work in Progress Programme will be held on 20 July at Valli Cinema, and is closed for audiences, with participation only by accredited Festival guests.
Submissions open until midnight on 15 June.