Free Films and Film Educational Material for Children and Youth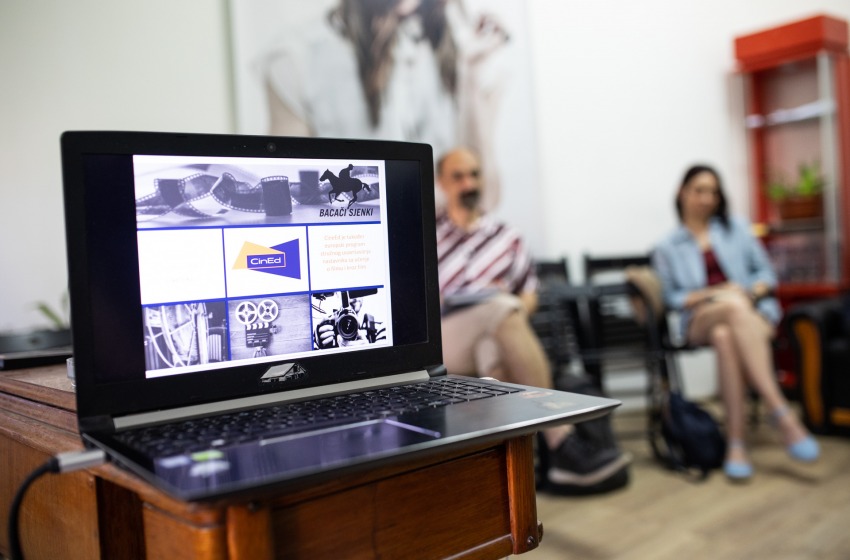 Free Films and Film Educational Material for Children and Youth
Iva Sirotić
The Shadow Casters association presented the European project CinEd 2.0 on Thursday at the Croatian Association of Interdisciplinary Artists of Istria.
CinEd.eu is a platform bringing together European heritage and contemporary films. It is a result of a network of cinematheques, museum, institutions, and organisations working in film education. Other than the rich film database, the platform offers a range of other material, such as tools for learning about film and through film – all completely free.
Sociologist and translator Marija Georgiev, director and actor Boris Bakal, and actress and educator Mirna Ostrošić from Shadow Casters said that at first their intentions were to translate CinEd into Croatian, but soon they partnered up with the platform. They also say that CinEd is the most successful free film education programme.
Shadow Casters emphasise the importance of functional media literacy, especially among the youth. This platform actually solves the problem of the obstacle of legal framework in terms of screening rights for films it has used within its educational programmes. The platform has been translated into Croatian, and an important, and also very good news, is that the rich film collection will soon include some Croatian films as well.
The platform can also be rather useful as assistance in work or as programming-creative-innovative guidance for educators who work with children and youth of various ages in educating about film art, film history, culture of watching, understanding, and reading film in the narrow context, but also in the wider context, in today's fast-paced digital age.
The association says that the widely used term hyperactive child is actually the children's response to the hyperactive and hyper-productive age we live in. It is therefore extremely important to explain and demonstrate to the younger generations the time and effort put in  to watching and making films today, as well as the technological development of film and the artistic scope of today. Members of the association are inspired to work in educating children by knowing that one can make the world a better place though art.
Several educators, school teachers, and programme leaders participated at the presentation of the platform that encourages and educates young people to be creative within official classes at school, and additional content provided by the association. The association says that a basic seminar will be organised in Pula to provide a detailed introduction into using and working with the platform.
GALLERY