The Uncle Receives Special Mention of Proxima Jury at Karlovy Vary International Film Festival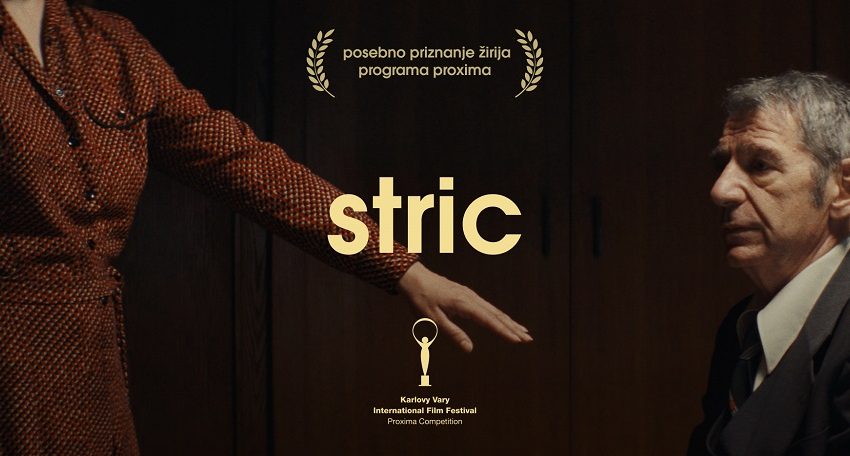 The Uncle Receives Special Mention of Proxima Jury at Karlovy Vary International Film Festival
Zagreb, 9 July – The Uncle, the feature debut by directing duo Andrija Mardešić and David Kapac, received special mention in the Proxima section of the 56th Karlovy Vary International Film Festival. The jury statement said it was "a disturbing film debut about a beloved uncle's Christmas visit that balances on the verge between grotesque and thriller".
The awards in the Proxima Competition were presented by the jury composed of: Filipino producer Bianca Balbuena, Icelandic documentarist Yrsa Roca Fannberg, Czech music journalist, director, and screenwriter Pavel Klusák, American distributor Michael Rosenberg, and Ukrainian film director Myroslav Slaboshpytskiy.
The Uncle, a full-blooded thriller with a dark atmosphere and elements of absurd humour and grotesque, saw its world premiere on 2 July in the Proxima Competition, which included a total of 12 films from around the world. The Proxima Competition is dedicated to exciting contemporary cinema, presenting films by up and coming directors, as well as films by established authors.
This is all very confusing, the imposing hall filled to the last seat, the award ceremony honouring Benicio Del Toro and Geoffrey Rush, and then the special mention for The Uncle… It is a roller coaster of emotions. This special mention is very important to us and it is a great introduction to the festivals ahead. And the next one is the Croatian premiere at Pula Film Festival on 19 July, said director Andrija Mardešić just after the award ceremony.
Karlovy Vary International Film Festival is one of the oldest and most prestigious European film festivals, where more than 200 new films are screened. This year's edition was held from 1 to 9 of July, and closed with the award ceremony honouring Benicio Del Toro and Geoffrey Rush.
The Uncle takes place during the holiday season in Yugoslavia, in the late 1980s. The family – mother, father, and son – are happy to welcome their beloved uncle who came back from Germany for the holidays. The uncle hands out presents, and there is a traditional Croatian Christmas lunch served – roast turkey, mlinci, and a French salad. The ringing of the latest model of smartphone interrupts the idyllic gathering, and it soon becomes clear that it is not the 1980s, that it is not 25 December, and that it is not just the turkey at the feast of a lunch that can be cut with a knife – it is the tension, too.
The film was produced by Eclectica, in cooperation with Sense Production from Belgrade, with Milan Stojanović as co-producer. It received financial support from the Croatian Audiovisual Centre, Film Centre Serbia, and Croatian Radiotelevision.
The Uncle will be screened on Tuesday 19 July at 9.30 p.m. at the Arena.