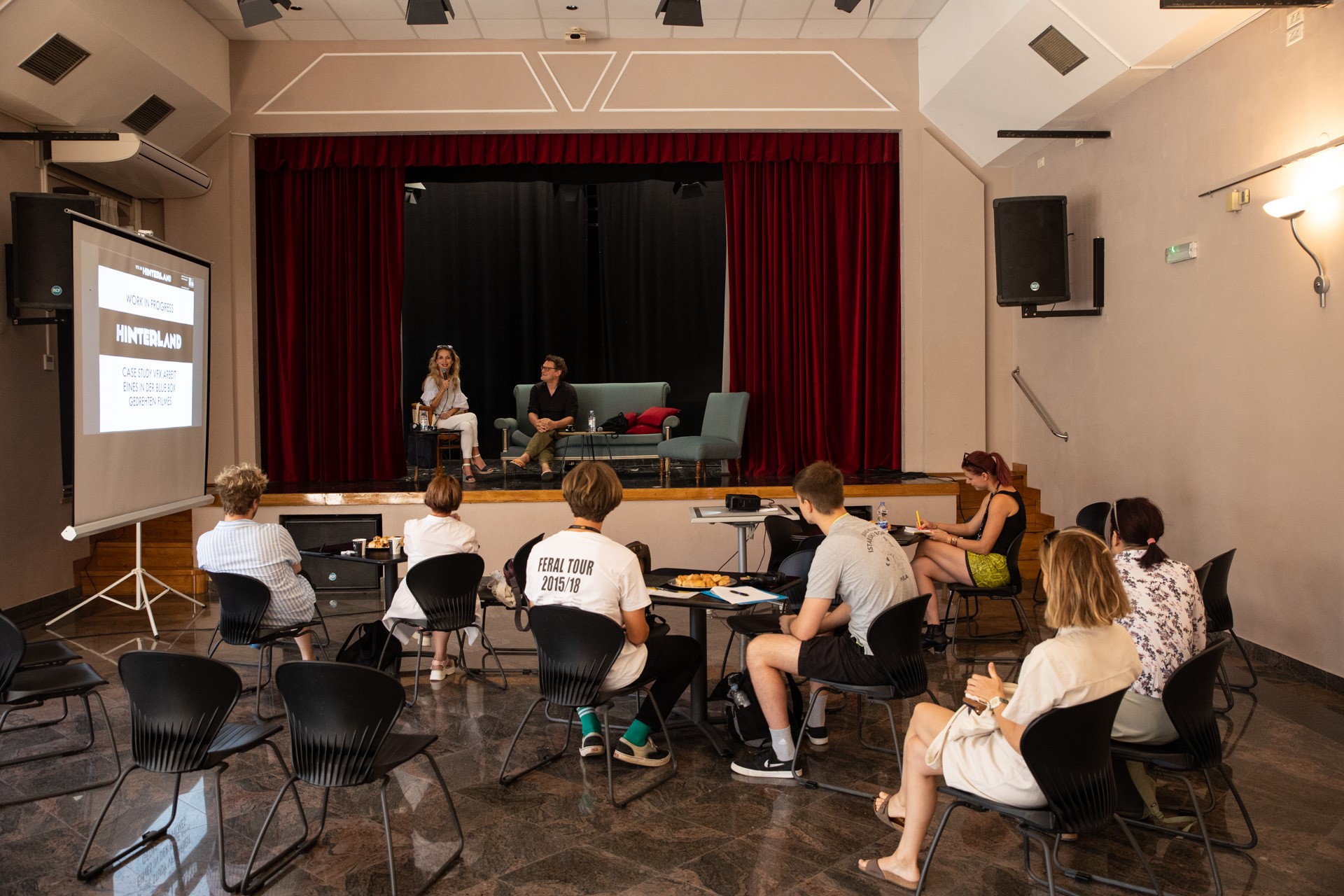 Matte Painting, 2.5D and German Expressionism in the Visually Impressive Hinterland
Iva Sirotić
Today's discussion over coffee with guests focused on the interesting topic of Creating the Visual Style in the Film Hinterland (2021), where the guest was editor and one of the producers of the film, Oliver Neumann from the Austrian FreubeuterFilm. Hinterland was directed by Academy Award winner Stefan Ruzowitsky, who is this year's president of the Croatian Programme Jury at Pula Film Festival. Hinterland had its Croatian premiere on Tuesday at Brijuni Islands, in the Special Screenings Programme.
Following the making of video that introduced his presentation, Neumann spoke in detail about the many visual effects and editing methods used in creating the shots for Hinterland.
The film was entirely shot in a studio with green and blue screens, in two units and two separate film studios. Neumann touched a few times on the complex process of financing and controlling the budget for this film, which was created and designed in a very specific way for a European film, and which was co-produced by Luxembourg and Austria.
Hinterland was inspired by German expressionism, especially its landscapes and stylised visions of the upcoming transformation of Germany (images made before World War I) by German painter Ludwig Meidner, and the esthetic of the film The Cabinet of Dr. Caligari.
Neumann underlined the important role of film lighting in the mood of the film, and said that any potential mistakes in VFX are actually a result of wrong lighting. Shots made with improper lighting cannot be switched from day into night and vice versa in postproduction, and so, if there are no funds for reshoots, the material is sent for further processing. A lot of matte painting was used in Hinterland so it is actually in 2.5D perspective, or more precisely, it is a 2D image in 3D perspective, which is often used to show the depth of field and in video games graphics.
The students participated in the discussion with many questions, and film industry professionals though Neumann's detailed explanations as very useful for their work and inspiration.