69th Pula Film Festival Officially Opens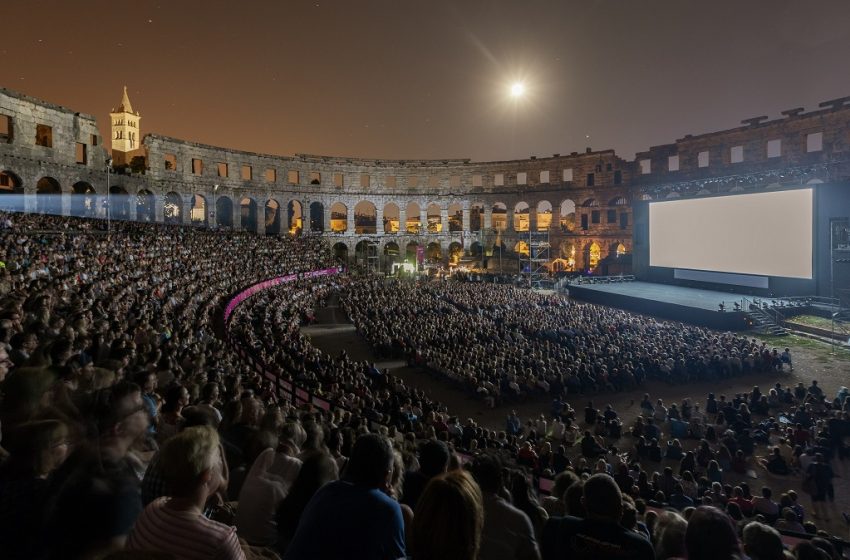 69TH PULA FILM FESTIVAL OFFICIALLY OPENS
Film communicates un a universal fashion and impacts us from early childhood. Don't miss the film magic at this year's Pula Film Festival
The opening ceremony of the 69th edition of the most important Croatian film festival was held last night at the full Arena, with attendance from the President of the Republic of Croatia Zoran Milanović, Minister of Culture and Media Nina Obuljen Koržinek, Istria County Prefect Boris Miletić, and Pula Mayor Filip Zoričić.
The hosts of the opening ceremony were Iva Šulentić and Ivan Vukušić, and it was enhanced with a performance of the ballet ensemble of Croatian National Theatre "Ivan pl. Zajc" in Rijeka. Singer Natali Dizdar performed the Croatian national anthem.
Artistic director of Pula Film Festival Pavo Marinković and director of the Public Institution Pula Film Festival Tanja Miličić spoke to the audience at the start of the opening ceremony, wishing them a warm welcome to this year's Festival.
Pula Mayor Filip Zoričić thanked all those who helped organise this year's edition of the Festival, especially the team of the Public Institution Pula Film Festival. Vedran Juhas, the Pula-born designer who came up with this year's visual identity said that the design was inspired by dialogue. And we live at a time when dialogue is much-needed. Film was created to speak about important topics through dialogue. Minister Obuljen Koržinek said she was touched, proud, and happy to see the Arena filled to the last seat after two years of restrictions. Each of the filmmakers who managed to make a film in these two years deserves our deepest and sincere respect.
Before the official opening of the Festival, the Fabijan Šovagović Award of the Croatian Film Director's Guild was presented. The award for special acting contribution to Croatian film was presented to Croatian theatre, film, and TV actress Ljubica Jović by Anja Šovagović Despot. After the long applause, Ljubica Jović spoke to the audience and said that without audiences, there would be no actors. She also thanked the jury for selecting her as the recipient of the award, saying it was a warm, tender gesture towards a generation who worked in the pre-digital age and who are on their way out.
The President of the Republic of Croatia Zoran Milanović spoke about his first contact with the film art, and that was by watching the series U Registraturi (In the Registrar's Office), where Ljubica Jović had a prominent role. I am glad to see the Arena so full. I am happy also because of what the Arena means to me, and it is all the memories of my childhood and youth, and the respect for the winners at Pula. All the films later came to the cinema and all the great protagonists influenced me with their gestures and shaped me into the person I am today. The president underlined that this is primarily a Croatian festival, but praised the initiative of members of the jury being respected international filmmakers before declaring Pula Film Festival open.