Excellent Pitching of Work in Progress Series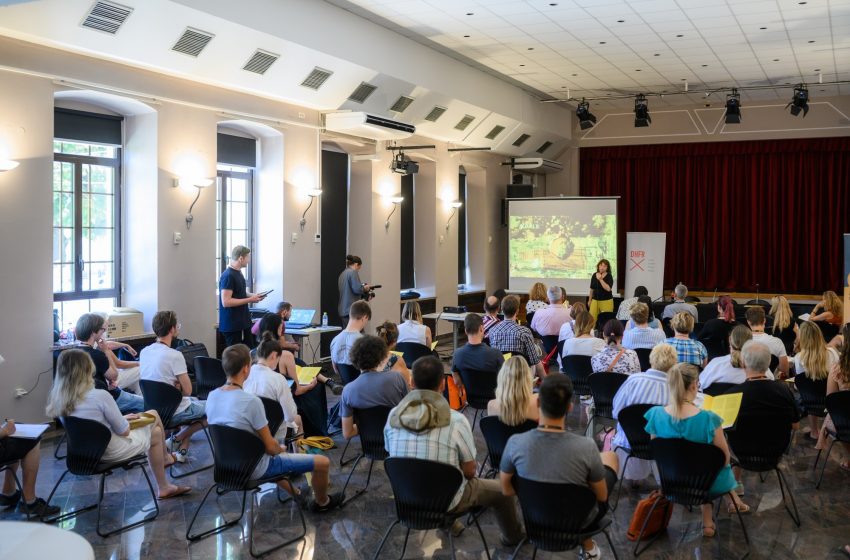 Excellent Pitching of Work in Progress Series
Iva Sirotić
Amind the pandemic and the 2020 earthquakes, audiovisual production came to a serious halt, which was cause for the managing board of the Croatian Film Directors' Guild passed a decision to set up a new screenwriting programme to develop screenplays for documentary and live-action series.
The Croatian Film Directors Guild, in partnership with Pula Film Festival, organised the presentation of projects developed at the Screenwriting Workshop under the mentorship of Snježana Tribuson and Ognjen Sviličić for live-action series, and Saša Ban and Miroslav Sikavica for documentary series. The authors of the project wanted to encourage work on the screenplay under these new conditions, plus there was also a lot of interest for creating series in the era of digital platforms.
There was a lot of interest from Festival visitors and a great atmosphere at the presentation moderated by Ljubo Lasić, with excellent pitching of projects in development. The authors presented seven projects in their current phase with an original approach and a detailed breakdown. Seven presentations were held and some had a more detailed elaboration of the narrative and characters, as well as the author's concept, the atmosphere they plan to achieve, the planned visuals, and the main and secondary motives that inspired them to go ahead with the project. The presentations were done in great detail and on a professional level by Vlatka Vorkapić (crime series Banija), Ivan Grgur (documentary series about trap music Napravit ću scenu), and Lana Kosovac and Amanda Prenkaj (dramedy Roberta, saberi se).
It is of great importance for the film industry and the authors, as well as authors in the future, that pitching for series happens in Croatia and that we follow European and global trends in the way of work and approach to developing projects. This event was an opportunity for authors to practice and prepare for future pitching, and for the audience to learn about this process and the different methods used. It is also very valuable for all potential collaborators and interested producers, who will be working on getting the funds to make the projects happen, to hear from the authors themselves about their motivation, affinities, and reasons for going into a certain project.
GALLERY